WHY?
Why do we have to use Inje compressor?

Due to increasing medical accidents, environment pollution, mechanical error, and deterioration caused by foreign matter,
the world compressor market requires exhaustive quality in compressed air.
Inje compressor satisfies ISO 8573-1 international quality standard for compressed air.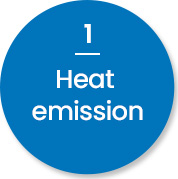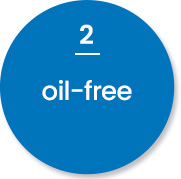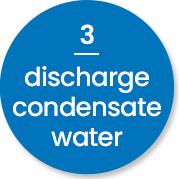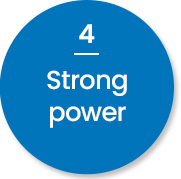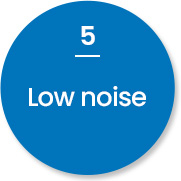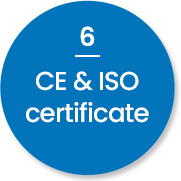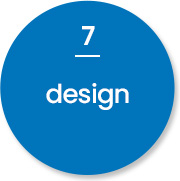 High grade in ISO8573-1
Oil-free air compressor
Removes oil, dust, virus, and moisture with Inje's excellent technology
for providing clean, compressed air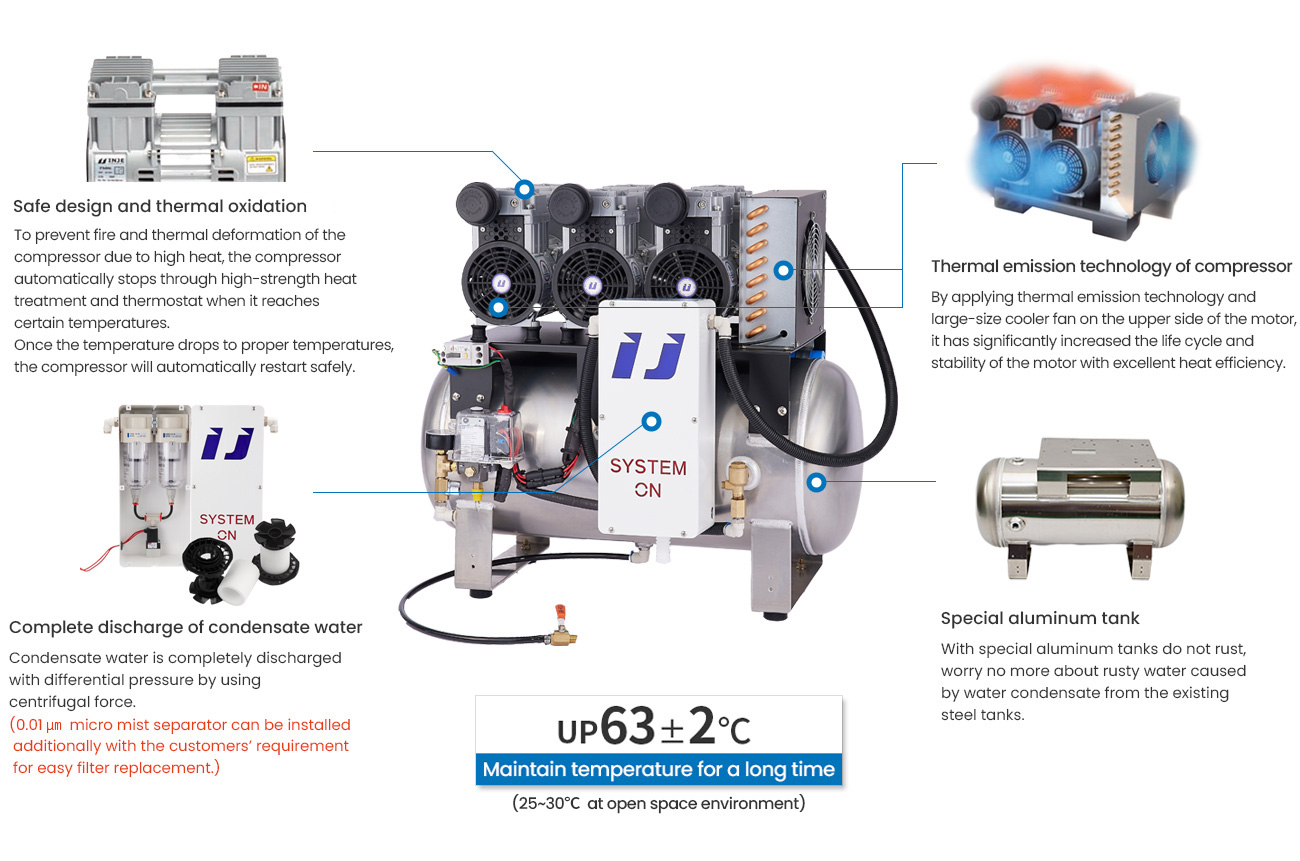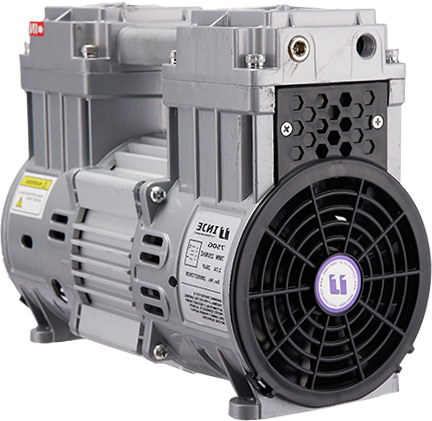 COMPRESSOR PERFORMANCE SPEC
Oil-free reciprocating type
Air production volume: 165L/min (0.8Mpa=70L/min)
Recommended pressure: 6~8bar
Maximum pressure: 10bar
Rotation speed: 1740rpm
Weight: 11.5KG
Noise: 65dB
Power: 220V 60Hz&50Hz
Power Consumption: 780W
Current: 3.7A
Condenser 28㎌
Dimension: 259(W)X132(D)X207(H)
Thermostat 135℃±5℃
Inhale temperature condition 2℃~38℃
Maximum vacuum: -950mbar
Temperature change depending on operating time
(average outside temperature: 30℃)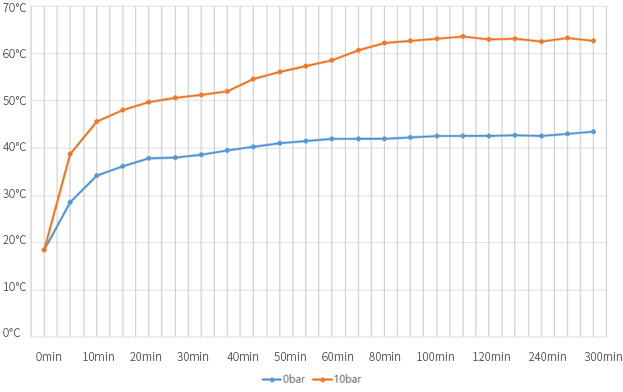 Compressed air production volume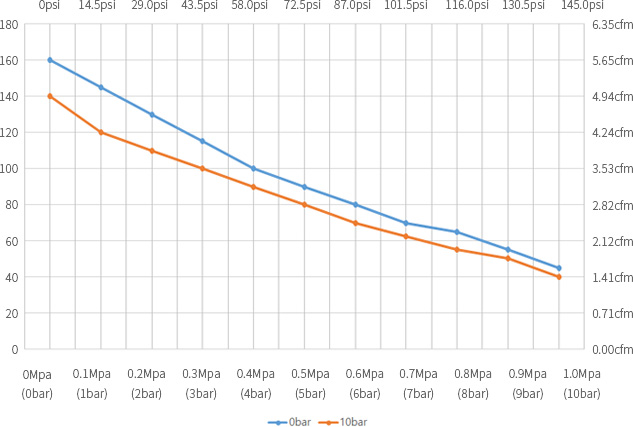 Moisture and virus discharging technology
IJCA-DRY
Remove condensate water and virus with Inje's patented technology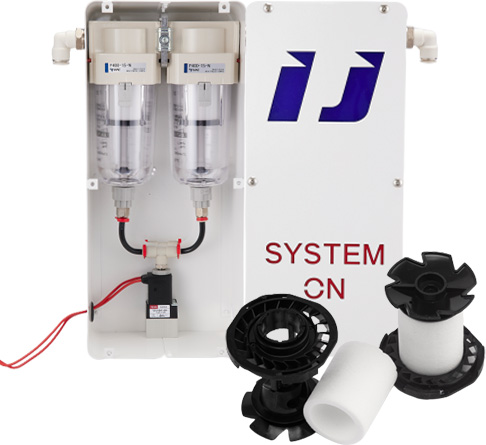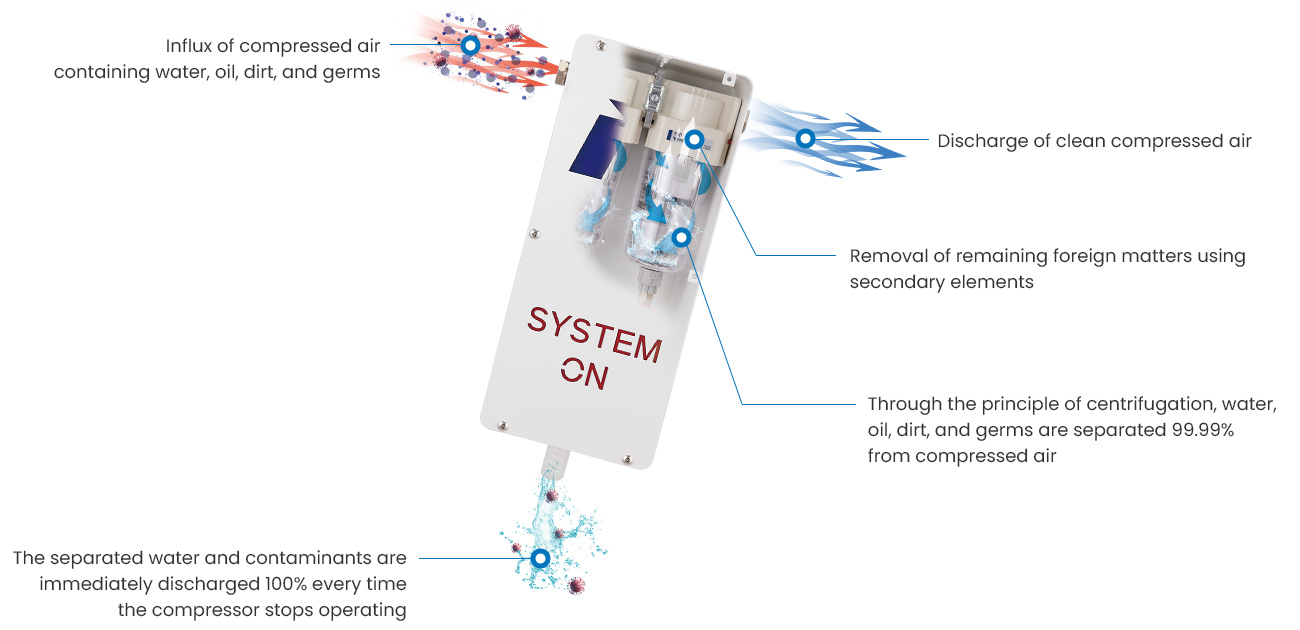 Complete removal of water and oil through double centrifugation
The separated contaminants, water, and oil are not stored separately but discharged 100% through differential pressure
(the existing auto drain technology required at least a certain amount of contaminants, water, and oil stored to discharge in a slow speed)
Risk factors for pollution and propagation of germs are completely removed from the stored water and oil
Semi-permanent use of the compressor is possible as discharge through differential pressure increases the longevity of secondary elements
Application field of oil-free
air compressor
Oil-free air compressor can be applied to medical device, 3D printer, dental chair, factory, and research center.