Portable Dental Unit
MINIWINGS-1
(For human)
· 3-way syringe (Water & air)
· Electronic dental handpiece motor (Certification No. 15-1009)


* Additional option for electronic handpiece

· Electronic medical tartar remover (Approval No. 05-939)
· Foot switch
· Suction & suction container (400㎖)


* Additional option of 10L external suction container

· Water supply bottle (500㎖)
기내수납 가능 초소형 크기와 무게

세계최초로 소형화 모델을 개발하였으며, 기내수납이 가능한 크기와 18kg이라는 저중량입니다.

추가 장비없이 4가지 기능이 한번에

이 기기 하나로 석션,스케일러,3-way시린지, 핸드피스 사용이 가능합니다.

고성능 마이크로모터

고성능 마이크로모터의 강력한 토크와 성능으로 발치, 임플란트 같은 어려운 수술도 가능합니다.

손쉬운 물공급

기본 저수통 대신 2L 페트병까지 장착 가능한 손쉬운 확장성으로 정수된 물이 부족한 해외에서도 먹는 생수를 이용하여 진료가 가능합니다.

손쉬운 석션 오물 배출 기능

기존 타사 제품은 석션통의 크기 한계로 인하여 장시간의 수술, 진료가 힘들었으나 간단한 방식으로 기계멈춤없이 석션통 안에 이물질 배출이 가능합니다.

하나의 핸드피스로 하이와로우 스피드 사용가능

하나의 핸드피스로 100RPM에서 200,000RPM까지 사용가능합니다.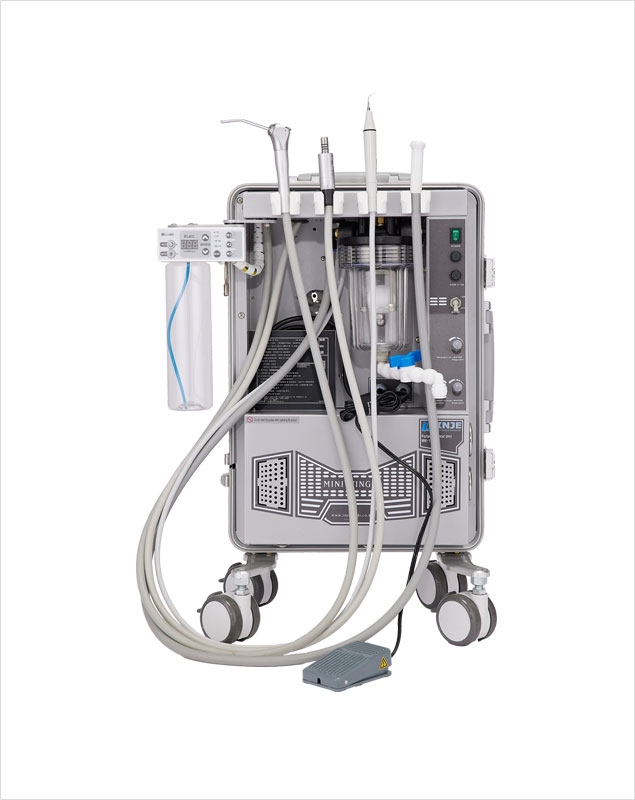 Additional option – Electronic handpiece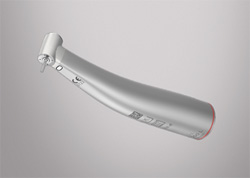 T2 Line A200L
1:5 increase angle
Standard Preparation (Appropriate for creating indentation and crowns)
Color coding: Red
Maximum motor/operation speed (rpm): 40000/200000
Clamping type: FG
Illumination equipment
Internal spray (cooling water) equipment
Straight and contra-angle handpieces-unique in every class
Whether you use high- or low-speed handpiece,
you can achieve the best results in any surgery.
Turbines-very powerful yet very qyiet
The high-speed handpiece can be used in all clinical procedures.
It can be completely controlled with regard to its maximum output during surgery. Furthermore, it is quieter than any previous handpieces.
Additional Options – 10L External suction canister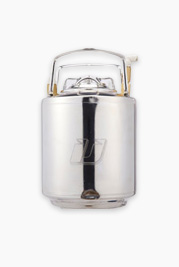 Portable
Lightweight
Sufficient capacity
Connect to the suction container (400㎖) and automatically save up to 10L.
Continuous surgery for long periods is possible
without a surgical assistant.
Division
Contents
Dimension
370(W)×220(D)×570(H)
Weight
18Kg
Voltage
220VAC 50/60HZ 200W
Electric Micromotor
ELEC 2 Mini Electric Motor
RPM : min. 100 rpm (20:1 reduction angle)
to max. 200,000 rpm (1:5 increasing angle)
LED lamp : 33,000 lux
Pressure up to micromotor's tubing
Over 2 kgf/cm2 of operating pressure up to the handpiece tubing of the micromotor
Ultrasonic IJCAler
Output range: 24–32 KHz
Water supply pressure : 1-3 bar
Syringe
Over 2 kgf/cm2 of continuous operating pressure (tolerance: ±20%)
Water flux : 1 L per minute within ±20%
Suction flux
Sucks 100 ml of distilled water within 60 seconds (tolerance: ±20%)
Suction pressure
Maximum vacuum -0.7 bar (tolerance: ±20%)
Noise
70 dB or below